Innocence Lost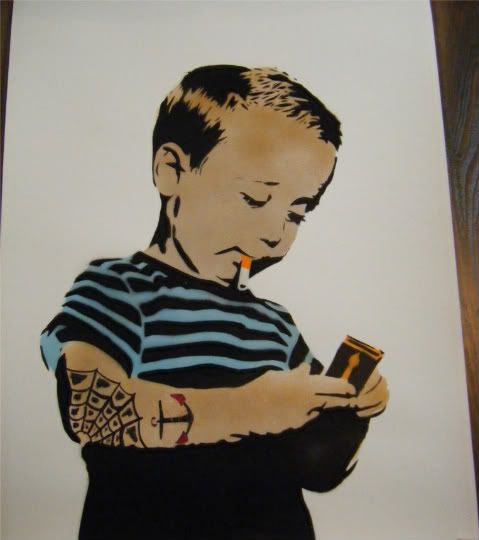 Solous And Maser Irish Street Artists
What's happened to childhood today
Where did it go to ?
Its been taken away,
Seeing things they ought not to see
In our quest for technology,
Visual delights constantly
Bombards them
Without any real intent,
Yet into virgin minds
It drips and slips
drip, drip,
dripping,
Innocence suffocating
Till childhood is all stripped.
Innocence protected
Should be a directive,
Little princes and princesses
Should be adored and safe
Without adult worries,habits and stresses!
Submitted to
dVerse Poets
Open Link Night Where poets create and share check out fab poets there !