For today's
Poetics
, I invite you to consider the visual art of
Fernando Botero
as an inspiration for your word-painting.
While searching the internet about this painter I came across this mural which is situated in Medellin Colombia as I have an Interest in Street Art I thought this fitting for my choice !
Street Dancing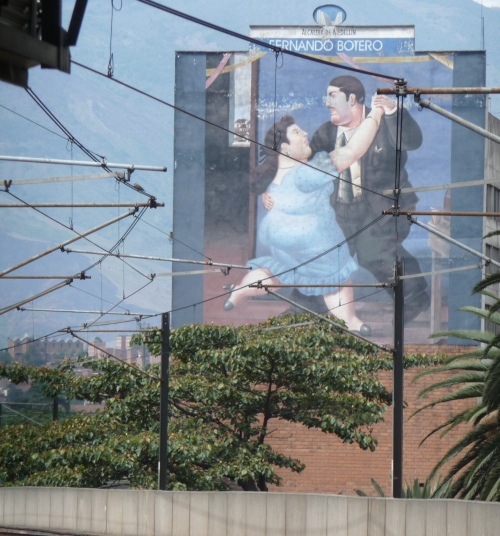 Placed in Fernandos town of birth
A reproduction of one of his painting full of mirth
A couple larger than life
Presumably a man and his wife
Dancing with gay abandonment
Overfed or very affluent,
In today.s society
This would surely be an impropriety,
The couple would be stick thin,
Airbrushed out all double chins,
But would the world me amiss
If as a painting this, we chose to dismiss,
We'd miss out on the colour and gaiety
The beauty of such immense booty!