Heart gently captured,
Love grown ,nurtured
Contact flesh to flesh,
Voices lively and fresh,
Physically alive,
Thoughts allowed to thrive,
Escape not an option !
Honey moon finished
Love diluted, diminished,
Contact sporadic,
Voices but only periodic,
Physically dying,
Mentally inside crying,
Escape not an option !
Relationship illiterate,
Self esteems obliterated,
Contact only bone to bone,
Voices screaming in angry tones,
Physically battered,
Thoughts, mentally splattered
Escape not an option!
The final straw broken,
Bruises the only token,
Contact not an option,
Less talk, more action
Physically drained ,
Only one thought now ingrained,
Escape is the only option!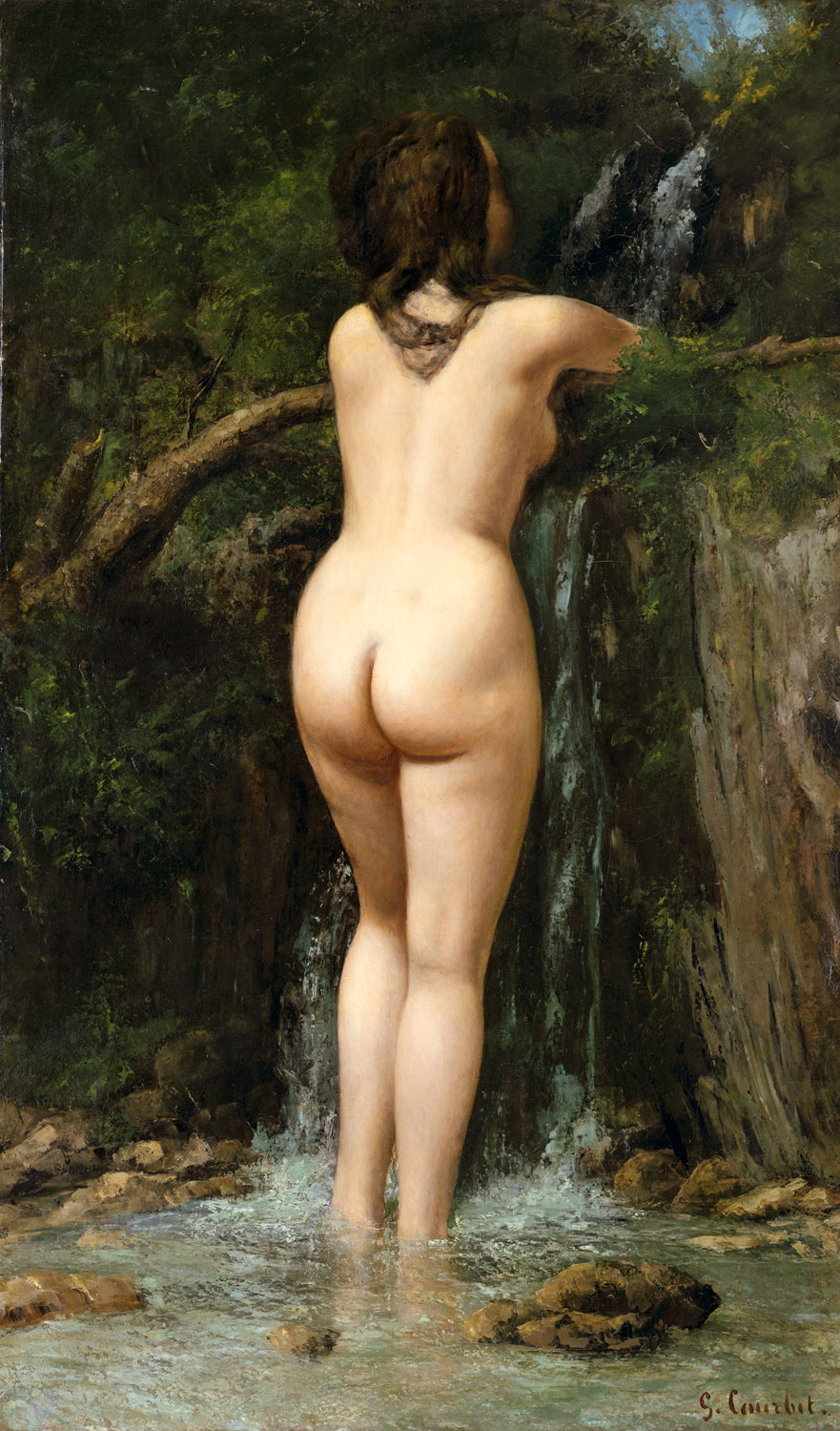 The Source 1862 By Gustave Courbet
This is an entry for the Mookychick blogging competition, FEMINIST FLASH FICTION 2011. Enter Now